Week 1 - Setting Goals
I'm usually not someone who like to set personal goals, specially at the start of a new year but I came across this challenge a few weeks ago and it resonates with me. Put simply you have to take a picture a week around a theme, the first one being « setting goals ».
My goal is simple: to take more photos. I love street photography but, like a lot of amateurs, I struggle to take pictures of random people in the street or even of random places.
Also I want to find a community or website like Flickr or Fotolog.net where you can enjoy photography. You can find very interesting photographers on IG but the « social » aspect is taking too much importance.
My first photo is one of an old building here in Montreal near the Lucien-L'allier subway station. They removed the inside of the building, only keeping the facade. What we see in the hole is the building behind but it almost looks like the window frame is still here.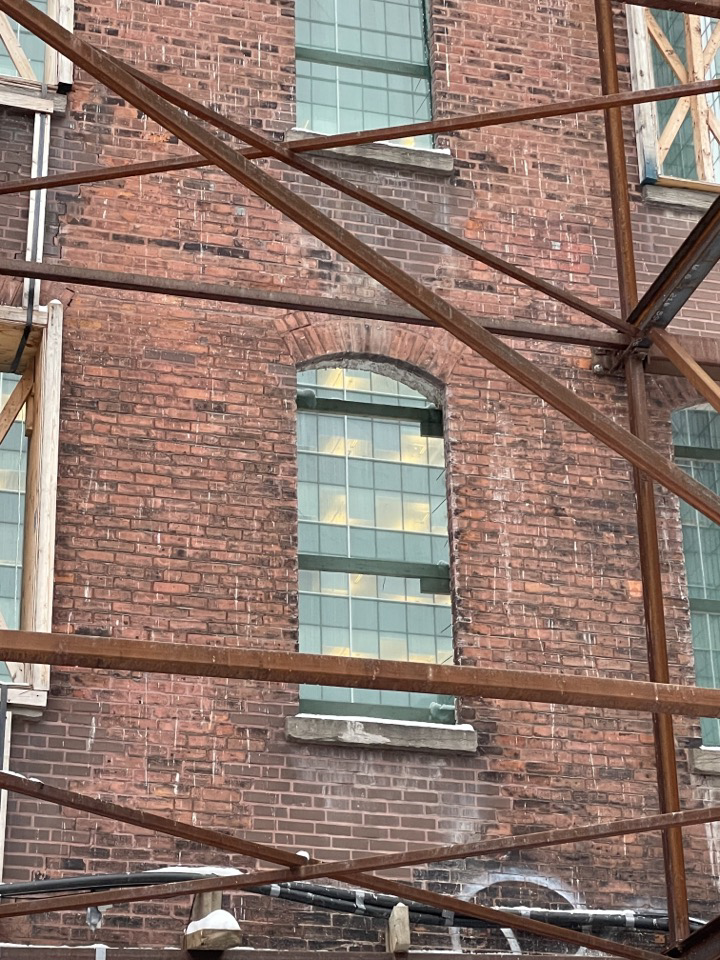 billet publié dans les rubriques photos le