Week 26 - Reevaluating Goals
We're halfway through! Congrats on making it this far! How are you going on your initial goal from week one? Often times challenges like this one will lead you off your initial track and make you reevaluate what your goal is. On the other hand, you may have become even more dedicated to your original goal. Both are okay!
The image this week should be a revisit of that original goal. If you want to do a full-on remake of the original, that's great! If you'd prefer to start over with a whole new vision, also great!
Je n'avais pas vraiment de but en démarrant la projet si ce n'est que de prendre plus de photos en relevant ce challenge hebdomadaire. Pour le moment celui-ci est réussi car je n'ai pas manqué une semaine, même celles qui étaient plus difficiles. 
Pour cette semaine je devais justement faire ma revue annuelle GTD (Getting Tings Done). C'est le moment de faire un petit ménage dans ses listes et notes, de se vider le cerveau de toutes ces boucles ouvertes sur les tâches à faire dans le futur proche ou lointain.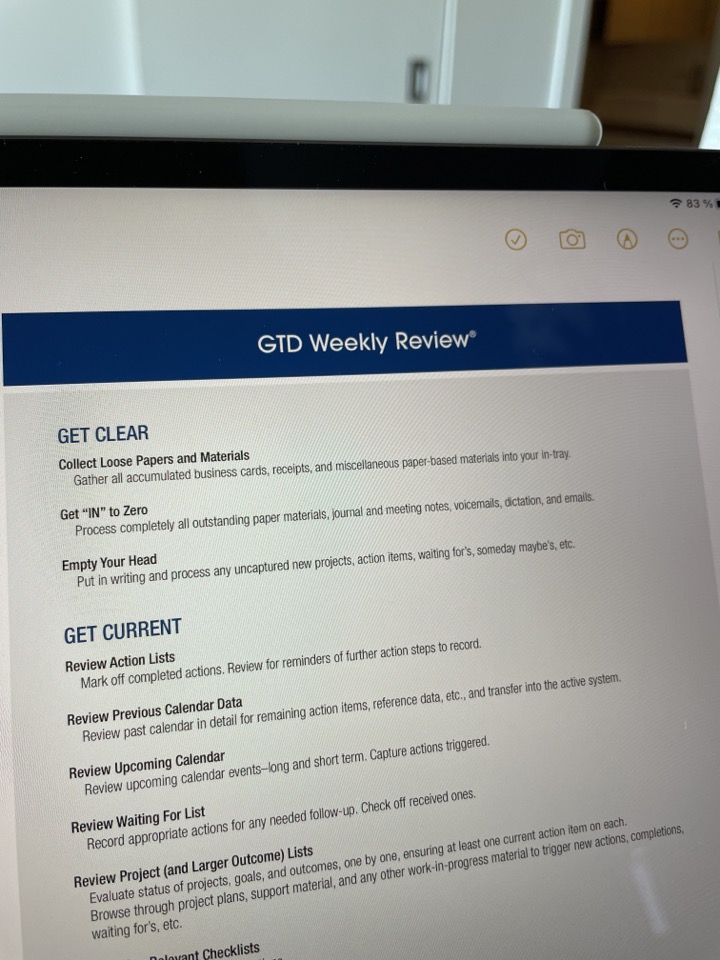 billet publié dans les rubriques photos le